If you are an avid fisher, then more than likely you already know about fishing apps for Android and iPhone cell phones. (What did we do before we had these ingenious inventions?) Fishing apps can provide maps of freshwater and saltwater waterways with fishing spot markers and information about seasonal fish movement and catch patterns. Many apps have logbooks where you can record and share your catches with other anglers, complete with weather variables recorded. In this article, we highlight four popular fishing apps. But, here's what we really want to know: Do these apps make it any easier to catch fish? Absolutely!
Blog Disclaimer: NC Seafood is not endorsing these apps. We are simply providing you with some education in a fun overview for Raleigh, NC fishermen.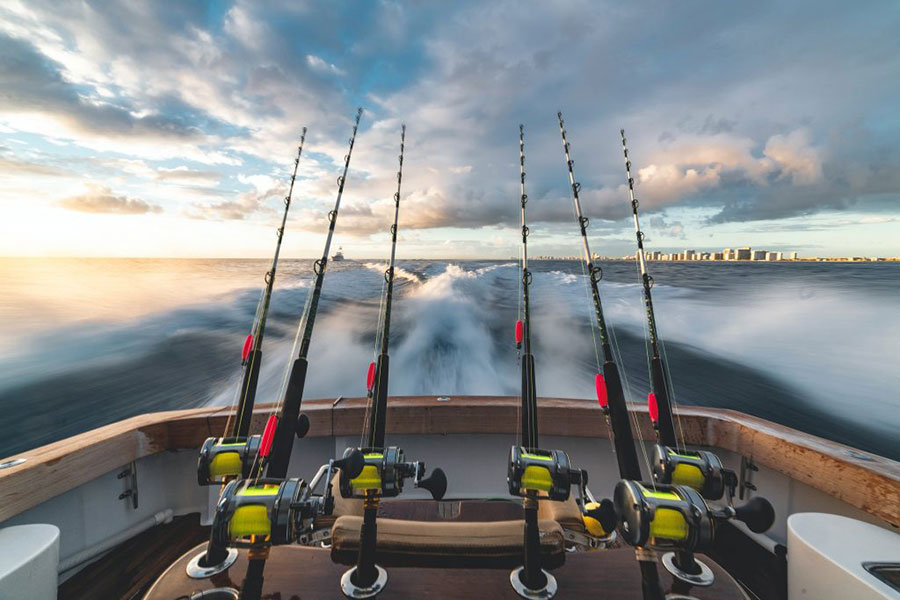 ANGLR Bullseye
The ANGLR Bullseye is revolutionizing the way fishermen use data. This app tracks the locations and details of each of your catches. You can use it to record every catch with photos and details behind locations and conditions. Download the ANGLR mobile app, pair it with your Bullseye, and your smartphone automatically starts tracking your water, weather, and location data. You can attach the Bullseye to your fishing hat, shirt, or lanyard. With just one click you record fish catches with the weather, water, and location details.
Fishbrain
Fishbrain is the world's largest community-based fishing app. This means that anglers can upload catches, fishing reports, and observations that are viewable to just themselves, their friends and family, or the community at large. You can also view reports and catches from others in the same area so you know where the fish are biting. The Fishbrain app is great for fishing clubs or groups of friends. It's also a good app for anglers who are wanting to get some experience since it allows you to view catches and reports from more experienced anglers. It also has lots of information about baits and techniques.
GoFree Hooked
The GoFree Hooked app allows anglers to record catches by GPS location, save fish photos, fish details, and notes about each catch. After saving the information, you can share it with friends, family, and social media. GoFree Hooked also has a feature where you can create tournaments with other users to see who is the best angler through the live leaderboard. You can review past trips to find secrets by analyzing your results in detail. This way you can easily break down patterns and predict future successes. This app creates a competitive atmosphere where you can consistently attempt to improve your performance each time you are fishing. How fun is that?!
FishTrack
If you are deep-sea fishing, the FishTrack may be for you. This app includes sea surface temperature and chlorophyll charts, tide and current info, bathymetric data, moon phase, and weather predictions. You have the ability to save the imagery so, once you are offshore and beyond cell service, you can continue to view the charts. The Premium version includes more current satellite imagery, enhanced nav abilities, and additional features.
Come See Us at NC Seafood!
If you haven't been fishing and don't have any fish for dinner, stop by our restaurant at the Farmer's Market or order online and let us cook for you! Check out our online menu here.