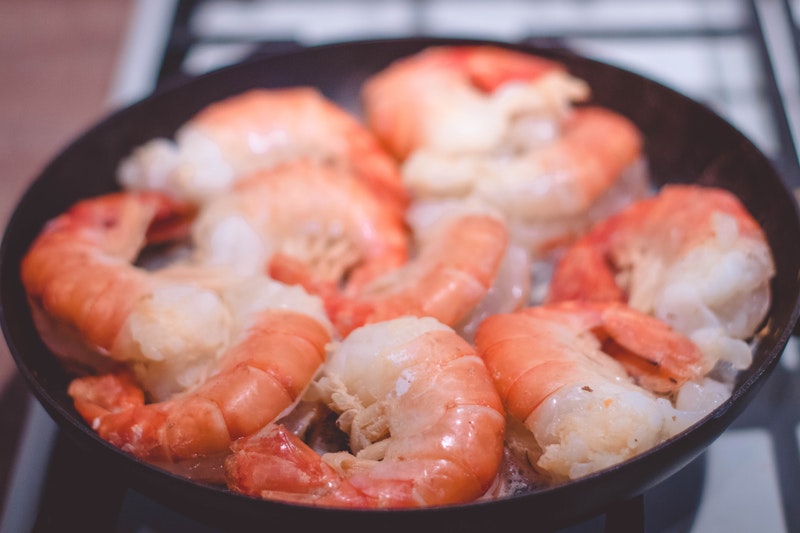 If you're hosting a gathering during the holidays or having a dinner party, serving an appetizer is a great way to keep the crowd happy while you get the main event ready. Since turkey or ham is the star of the show, our Calabash seafood restaurant in Raleigh is sharing some amazing seafood appetizer ideas.
Simple Seafood Appetizer – Mini Crab Cakes
For the crowd that will be standing and chatting (and snacking), these mini crab cakes are simple for you to make and convenient to eat.
Ingredients
For the crab cakes:
½ cup mayonnaise
1 egg
2 tbsp chopped fresh chives
1 tsp Worcestershire sauce
1tsp Dijon mustard
1 ½ tsp Old Bay™ seafood seasoning
1 tsp fresh lemon juice
1 lb lump refrigerated, pasteurized lump crabmeat (cleaned)
2/3 cup plain panko crispy bread crumbs
For the lemon-garlic sauce:
1 cup mayonnaise
2 tsp Dijon mustard
1 tsp finely chopped garlic
2 tsp fresh lemon
¼ tsp salt
Directions:
Heat oven to 400 degrees; line large cookie sheet with parchment paper.
In a medium bowl, stir all crab cake ingredients except crabmeat and bread crumbs. Then, fold in the crab and crumbs until well blended. Shape into 36 1 1/2-inch balls and place on the cookie sheet.
Bake 16-20 minutes or until golden brown and hot inside; let cool 5 minutes before serving.
While the crab cakes bake, stir sauce ingredients together in a small bowl.
Recipe courtesy of Betty Crocker
Hot Seafood Appetizer – Crab Dip
While this recipe calls for a bread bowl, you can skip that and offer this simple, delicious seafood appetizer with a fresh vegetable tray or an assortment of crackers. You can make it a bit early and keep it warm in a Crock-Pot.
Ingredients
2 cups refrigerated lump crabmeat
1 cup sour cream
1 (8 ounce) package cream cheese, softened
1 cup buttermilk (if you don't have buttermilk, add 1 tsp of lemon juice or white vinegar to 1 cup of milk, stir, and let sit for 5 minutes)
1 cup mayonnaise
1 cup shredded Monterey Jack cheese
1 cup white Cheddar cheese
½ cup capers, drained
2 (8 ounce) cans artichoke hearts, drained and chopped
2 tablespoons minced garlic
½ tsp ground black pepper, or to taste
½ tsp dried dill, or to taste
¼ cup grated Parmesan cheese
½ tsp Old Bay Seasoning™
(Optional) 1 (8 ounce) round loaf sourdough bread
Directions
Preheat oven to 400 degrees and lightly grease an 8×8 inch square baking pan.
In a large bowl, combine all but the final three ingredients on this list. Spoon dip into prepared baking pan and sprinkle with Parmesan cheese and Old Bay Seasoning TM.
Bake in preheated oven for 15-20 minutes, or until the top is crusty.
(Optional) While the dip bakes, cut the top off the loaf of bread. Hollow out the loaf and cube the top and the removed pieces so that they may be used for dipping, and spoon hot dip into hollow bread loaf.
Recipe courtesy of AllRecipes
Make Ahead Seafood Hors d'Oeuvres – Shrimp Cocktail with Singapore Hot Sauce
This delicious, sweet-and-spicy seafood appetizer brings an Asian zing to your next gathering. Plus, you can make it the night before to save time and cut down on stress.
Ingredients
2 tbsp canola oil
1 red onion (medium thinly sliced)
¾ cup ginger (coarsely chopped)
¾ cup light brown sugar
1 ¼ cups ketchup
¼ cup Chinese chile bean sauce
Lemon wedges (for serving)
4 pounds tail-on shrimp (large, cooked, chilled)
Directions
Heat the oil in a saucepan and cook the onion over medium-high heat until lightly browned, then lower the heat and cook the ginger over moderately low heat until softened.
Add the sugar, ketchup, and chile bean sauce and simmer until the sauce has thickened – generally around five minutes.
Pour the sauce into your blender and add ½ cup of hot water. Blend until smooth, then slowly add another ½ cup of water while the machine is on.
Pour the sauce back into your saucepan and simmer on low for about three minutes, then place in a bowl, cover, and refrigerate for at least two hours.
Before serving, squeeze lemon over the cooked shrimp, then serve with the sauce on the side.
Recipe Courtesy of Food & Wine
Call Us for Calabash Fried Shrimp for Your Gathering
One popular seafood appetizer is one we can take care of for you! Check out our menu for delicious, Calabash-style fried shrimp and dine with us or place an order online today!