Calling all seafood lovers! There's nothing better than a creamy, cold salad in a large bowl waiting to be served in the summer.
Add some seafood, and you have a salad taken to the next level. Whether you prefer a salad topped with parmesan cheese or you'd rather have some mayonnaise, there's something here for you!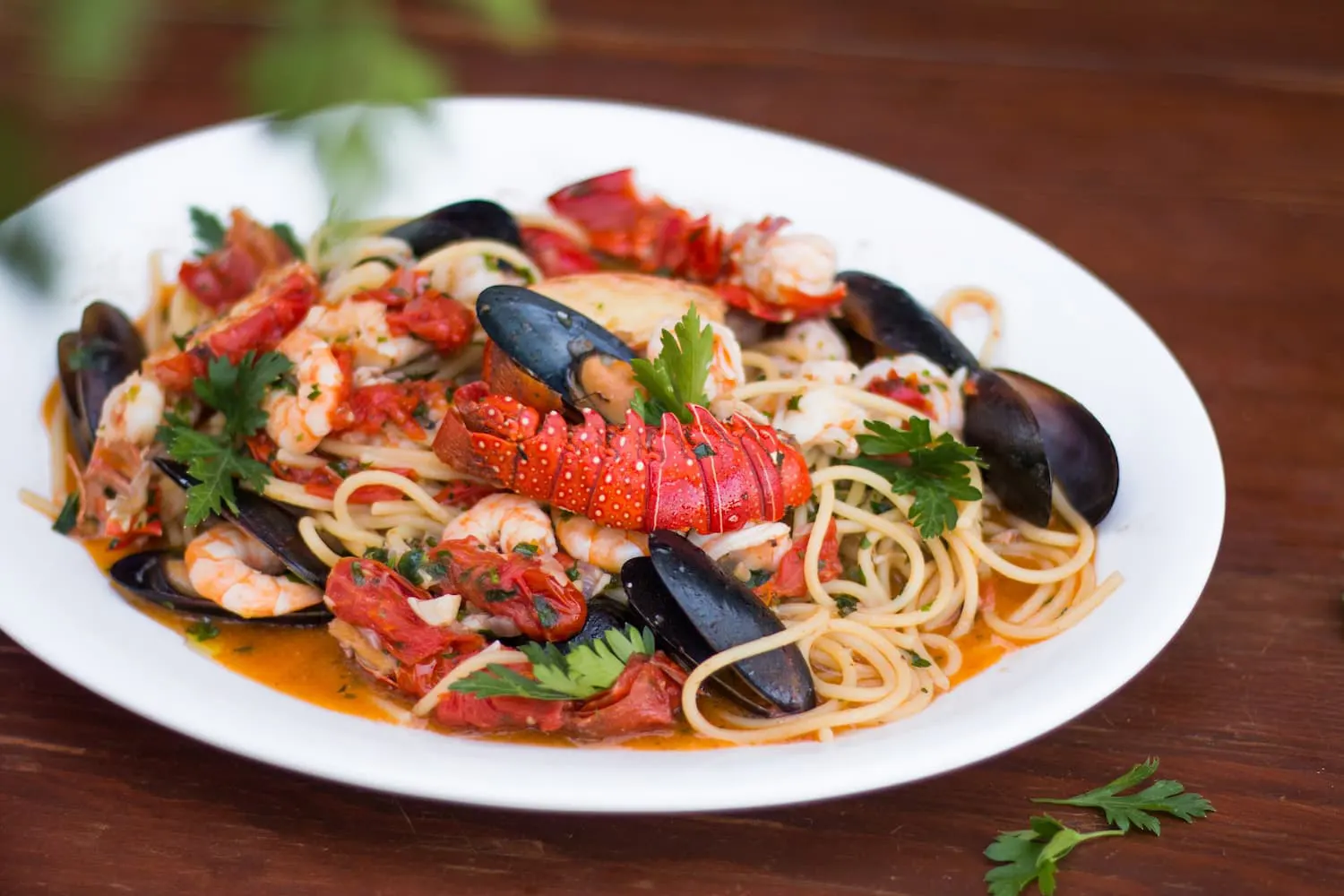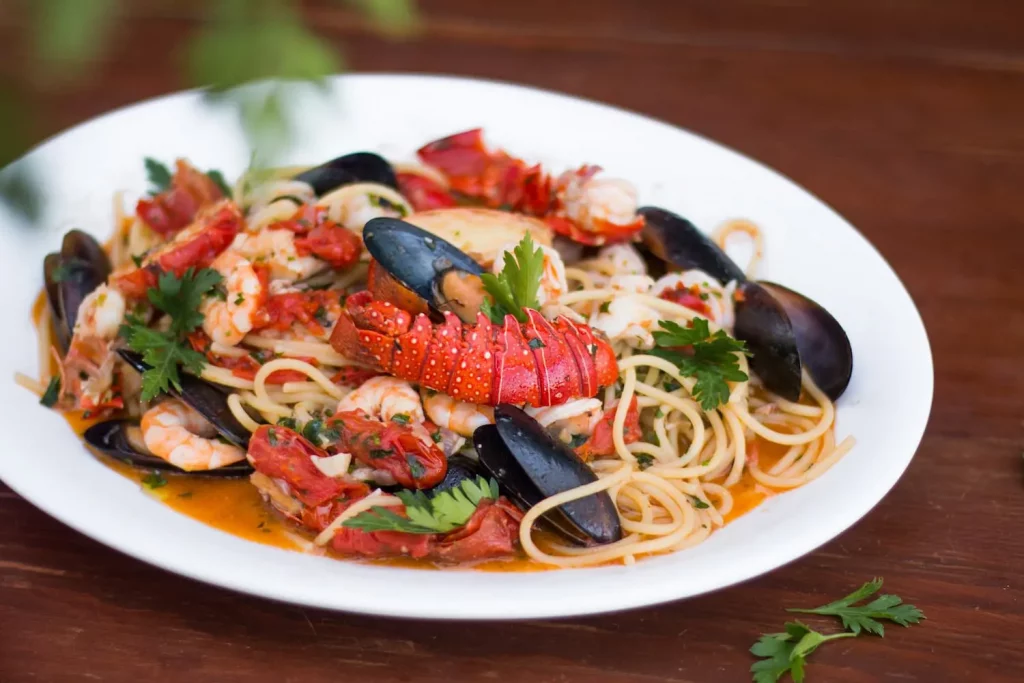 Enjoy the following three free recipes. And get ready to learn everything you need to know to take home the best salad this summer.
If none of these appeal to you, don't worry! We've got something in store for you as well.
Choose the Right Pasta
First things first, did you ever wonder how the best seafood pasta salad was so tasty?
The answer is quite simple; it all comes down to the pasta. You'll want to choose one that will help trap the salad dressing. The following options are great for containing the most flavor:
Short Pasta – Short pasta is great with a slippery dressing because it's easy to eat
Tubed Pasta – Tubed pasta is amazing because it will trap dressings inside, making for an extra burst of flavor
Bow Tie Pasta – This pasta has tons of little nooks and crannies that can trap extra dressing
Shell Pasta – Shell pasta works in the same way as tubed. Having that extra space to hold onto the dressing gives you that special little burst.
The Way You Cook the Pasta Matters
Making a pasta salad isn't boom, boom, done. There are definitely techniques that make it more delectable. One is the way the pasta is cooked. Here are two ways to make sure that you're cooking it to the best and utmost taste factor.
Cook It in Salty Water
Yes, of course, you're going to add salt and pepper at the end of your recipes. As the pasta cools, it loses its natural flavors. Adding salt into the water will add great flavor to the‌ result.
Cook the Pasta a Bit Longer
Al dente pasta is the go-to for cooking the perfect noodles. Since we serve seafood pasta salad cool, the noodles ‌become hard and chewy as time goes on.
It should be perfect if you cook it ‌past the package directions. Although, taste testing is recommended. Don't go too chewy!
3 Ways To Make Fresh Seafood Pasta Salad
If you're looking to spice things up, then check out these three pasta salad recipes. You can make all the recipes in this list with fresh seafood or imitation if that's what you have.
1. Norine's Nest Creamy Seafood Pasta Salad
Suppose you're searching for a creamy seafood salad recipe loaded with seafood. Norine's Nest provides that by mixing some of the best ingredients. Prepare for your next summer holiday. Include sour cream and mayo for an extra creamy finish.
Making the Recipe
Start with your choice of noodle base. Since this is a creamy recipe, tubed pasta is the best option. It will definitely be able to help keep the sour cream and mayo mixture contained.
Once your noodles boil a little past their cooking point, you'll want to let them cool. You can cool them by placing the strainer under cold water. This will help to get rid of the steam and heat.
After the noodles cool, they're ready to be combined with the other ingredients. So break out your large mixing bowl.
For this recipe, add a cup of finely chopped celery and three green onions (also finely chopped).
Now comes the best part, the seafood. Add the following to your other ingredients:
Flaked crab meat
Bite-size pieces of shrimp
Salt and pepper to taste
Once you have all of your basic ingredients in the bowl, it's time to move on to the dressing. This can be mixed in a small bowl and then combined with the other ingredients.
1 Cup of Mayonnaise
1 Cup of Sour Cream
1 Tablespoon of Sweet Relish
2 teaspoons of sugar
Combine all of the ingredients carefully!
Mixing everything together is always fun, but for this one, you will want to mix it slowly. Otherwise, your seafood may fall apart. Soon enough, you'll have a delicious seafood pasta salad with a creamy dressing.
2. The Spruce Eats Perfect Summer Seafood Pasta Salad
This is the perfect option if you're looking for a creamy salad but aren't a big fan of mayonnaise.
Mix cheddar cheese and Ranch with the other seafood pasta salad ingredients. Top it off with parmesan cheese. This recipe will still have a creamy dressing without the high saturated fat levels.
Making the Recipe
The noodle choice is, again, up to you. In this case, a tubed noodle may be a perfect choice. Although, this recipe calls for frozen peas which‌ may need a shell pasta to capture them.
This seafood salad recipe definitely has a higher ingredient list outside of seafood compared to the first recipe. This is great if you're looking for something with more flavor!
Start with the seafood. This recipe calls for 2 cups of imitation crab meat. If you're looking for more seafood and have some canned shrimp lying around, don't be afraid to add shrimp. Trust us, it will only make it better.
If you have fresh crab or shrimp available, then adding these into the salad bowl will be great. Flake the crabmeat and cut the shrimp into bite-size pieces.
Once your seafood of choice is added to the bowl, you're ready to add the other ingredients. Add the rest of your ingredients and mix carefully. Imitation or canned seafood products will fall apart much easier. Keep cool and serve when everyone is hungry.
3. Taste of Home Seafood Pasta Salad
This delicious macaroni seafood salad is an easy 5-star recipe. For all who love seafood and elbow macaroni, this is the dish for you!
This salad recipe can be made quickly if you already have the ingredients.
Making the Recipe
Using a large pot, cook pasta until tender. Once cooled, you can finish this seafood salad in the pot. This will not only give you plenty of space to mix up your ingredients, but it'll also save on dishes. A win-win!
Combine the macaroni with 6 ounces of large shrimp that is peeled and cooked. Before adding the cooked shrimp to the salad, you'll want to be sure it's rinsed and drained.
This recipe calls for 1 can of crab meat, drained and flaked. If your guests love crab meat, you can substitute this for crab legs or lump crab meat. The more real, fresh ingredients, the better.
You'll want to combine all the other salad ingredients into the macaroni and seafood. This includes celery, green onion, and eggs.
This seafood salad has a dressing you can make easily. Mix the following ingredients in a separate bowl:
Mayonnaise
Pickle Relish
Mustard
Vinegar
Paprika
Mix the dressing in with the rest of the salad ingredients until evenly coated. Cover the salad in an airtight container and let sit until chilled.
Don't Have Time To Throw It Together? Don't Worry!
Preparing a salad that everyone will love can be quite the challenge. Finding fresh seafood and preparing it can take time, not to mention the prep time for the veggies. It's often easier to pull out a can of imitation crab meat or shrimp.
That's not always the tastiest decision. With N.C. Seafood Restaurant at the Farmer's Market, you won't have to worry about it! Fresh seafood is our specialty. Visit the website to place an order online and check out our menu. It's simple and guarantees big chunks of seafood that everyone will love.