A breaded fish patty, a slice of cheese, soft buns, and a tangy sauce – the perfect "catch"! At NC Seafood, we specialize in all things fish and today we're bringing you the best fish sandwich recipe! Whether for a dinner party or a couple's night in, this recipe will help you create the perfect fish sandwich. The best part? Its easy to follow and won't take more time than standing in a drive thru line!
Recipe: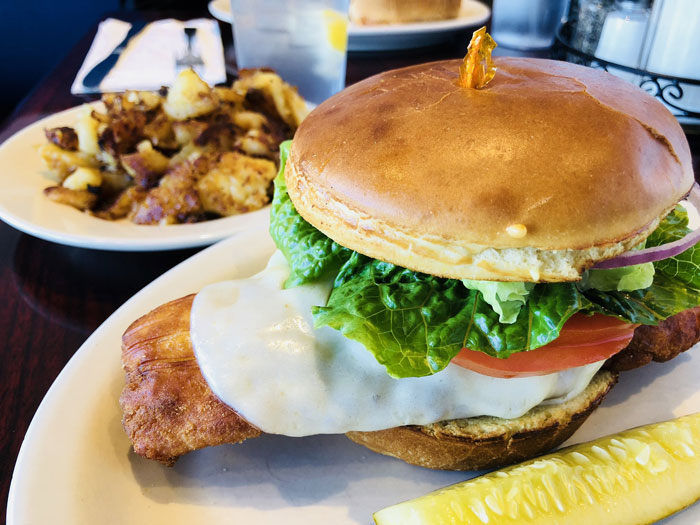 This recipe serves four and takes approximately 20 minutes. Prefer a different kind of cheese? Like your tartar sauce milder? No worries! You can tweak this fool proof recipe to adjust your cravings! Happy Cooking!
Ingredients
Fish
4 fish filets. We recommend flounder as its an affordable choice.
1 and ½ cup of flour
1 cup vegetable oil or peanut oil
2 cups bread crumbs
2 eggs
1 cup beer
½ teaspoon of paprika
½ teaspoon of cayenne pepper
1 teaspoon of baking powder
Tartar Sauce
1/2 cup mayonnaise
1 shallot
2 tablespoons dill
1/4 cup pickle chips
2 tablespoons capers
A touch of soy sauce
Preparation
Tartar Sauce
Making tartar sauce is fairly simple. To prepare the tartar sauce, mix mayonnaise, pickle chips (finely chopped), shallot (finely chopped), capers, dill, and soya sauce in a bowl. Add salt to your taste.
Fish
Using a deep fryer, dutch oven or pot with a heavy bottom, preheat your oil up to 350°. Then whisk 1 cup of flour, paprika, cayenne, corn starch, baking powder, ½ teaspoon black pepper and 1 teaspoon of salt together.
Add your cup of beer to this mixture and stir more. Now put the leftover ½ cup of flour into a shallow plate or a shallow bowl.
Give your fish filets a good amount of pepper and salt and coat each filet in the flour. Next, dip your fish into your batter, making sure all sides are covered.
Slowly place your filets into the oil and allow them to fry for approximately 8 to 10 minutes. The fish will be done when it appears a golden color and feels crispy. To make sure the filets are done evenly, you may need to turn them over every so often.
Assembly
Slather tartar sauce graciously on both buns. Place a piece of fish and top it with a layer of cheese. To make a double layered sandwich, add another piece of fish. Top it off with the bun. The best fish sandwich is one that is served fresh and hot! Add a couple of potato chips on the side and you're good to go!
Come Down To NC Seafood To Try The Best Fish Sandwich
If you don't feel like cooking come on down to the Raleigh Farmers Market to get a taste of the best fish sandwich in town! Check out our menu or place your order online!