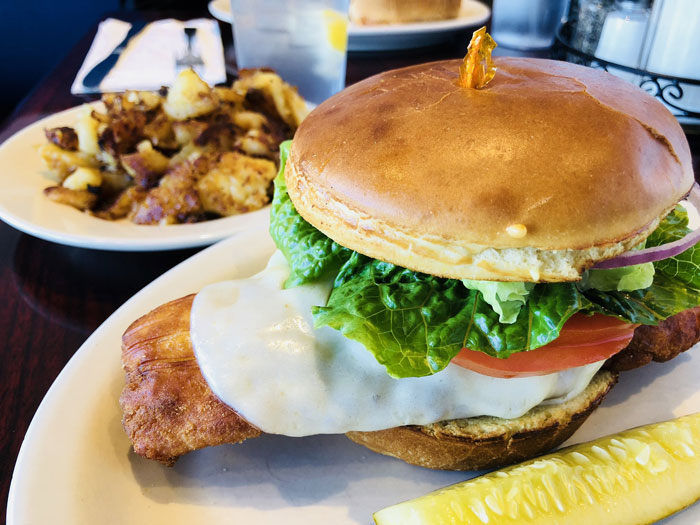 When you've got a craving for something delicious, we're standing by to offer one of the best seafood fish sandwich recipes around! At our Raleigh Calabash seafood restaurant, we love all things seafood, and while the truly best fish sandwich in the world is made at our restaurant (sorry, we'll keep that recipe secret for now!) we're happy to share some expert details on what our cooks agree is the next best thing that can be made and enjoyed at home by any chef, beginner or experienced. Read more to learn our easy-to-follow steps for crafting the classic and tasty fried fish sandwich.
Recipe: the (Almost!) Best Fried Fish Sandwich
Now everyone's tastes are different, so condiments that you want to add, or variations to the recipe are all fair game per your palette. We're going to give you the bread and butter of the recipe, the main focus, by telling you how to cook the fish filet itself. This recipe will make 4 sandwiches.
First, here are the main ingredients you'll need:
4 fish filets, approx. 3 to 4 ounces apiece. We recommend a white fish like flounder or cod
1 and ½ cup of flour
½ teaspoon of cornstarch
1 cup of beer
Vegetable oil or peanut oil
Salt
Pepper
½ teaspoon of paprika
½ teaspoon of cayenne pepper
1 teaspoon of baking powder
4 buns, choose your favorite
How to Cook The Fish
Using a deep fryer, dutch oven or pot with a heavy bottom, preheat your oil up to 350°. Then whisk 1 cup of flour, paprika, cayenne, corn starch, baking powder, ½ teaspoon black pepper and 1 teaspoon of salt together.
Then add your cup of beer to this mixture and stir more. Something that looks like pancake batter is what you're aiming for here. Now put the leftover ½ cup of flour into a shallow plate or a shallow bowl.
Give your fish filets a good amount of pepper and salt, as much as you desire then coat each filet in the flour. Next, dip your fish into your batter, making sure all sides are covered. It's important to allow any extra batter to fall off the filet before using the flour to cover each filet once more.
Slowly place your filets into the oil and allow them to fry for approximately 8 to 10 minutes. Be careful as you do this, since oil backsplash can be quite painful. The fish will be done when it appears a golden color and feels crispy. To make sure the filets are done evenly, you may need to turn them over every so often.
Once filets are done, place them on a plate covered in paper towels. When not too hot, place each filet on a bun.
Voila! Now you've got the basis for a fish sandwich that is sure to make any food lover's stomach start to rumble. Next you can add on any other toppings your heart desires, we recommend your favorite coleslaw or tartar sauce for starters, classic additions to wrap up all the flavors together. At NC Seafood, we serve up our fish sandwiches with hearty portions of hush puppies, home fries and coleslaw.
Order the Best Seafood Fish Sandwich from NC Seafood!
Now this recipe is bound to excite your taste buds, but if you want to enjoy the actual best seafood fish sandwich around! Check out our menu and place your order online for NC Seafood Restaurant's much-loved flounder, white fish or catfish sandwich. Bon appetit!