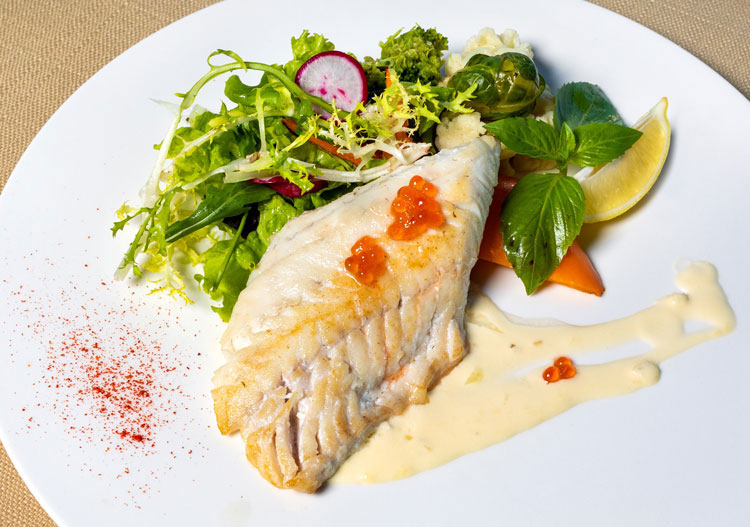 We Cover Some of the Top Healthy Fish to Eat
When you're thinking about healthy fish to eat in your diet, we're happy to offer some nutritious and tasty suggestions, plus some great reasons why eating more fish overall will benefit you. For example, did you know that eating fish can benefit your heart, sleep patterns, eye health, and can even minimize your cancer risks?
To learn more on how eating fish can really benefit your health, continue reading, the knowledgeable cooks from out Raleigh Calabash-style NC Seafood Restaurant are happy to share what makes fish such a great superfood.
4 Great Reasons to Eat More Fish
1. Eating Fish Can Reduce Cancer Risk
A study from the American Journal of Clinical Nutrition states that diets with high levels of fish consumption were linked to reduced risk of certain types of digestive cancers, when compared to diets with lower volumes of fish consumption. Examples of such cancers include pancreas, colon, oral cavity, pharynx.
2. You Can Reduce Your Heart Disease Risk
Since fish in general has high levels of omega-3 fatty acids, a nutrient that can assist in maintaining your heart's health, it's widely believed that eating fish may reduce your risk of heart disease. In fact, one review within the American Journal of Cardiology backs this up, claiming that eating fish is linked to reduced risks of suffering total coronary heart disease.
3. Fish Can Help Enhance Eye Health and Vision
Omega-3 fatty acids can benefit the health of your eyes and your vision, according to the Agency for Healthcare Research and Quality. The reason is that the eyes and brain have heavy concentrations of omega-3 fatty acids and require them for proper function and health. As we said above, fish is a fantastic source of such healthy omega-3 fatty acids.
4. Eating Fish Can Help You Get a Better Night's Rest
A study within the Journal of Clinical Sleep Medicine states that more consumption of fish helped to enhance the sleep quality of the majority of the study's subjects. The study suspected the reason for this is that fish is a great source of vitamin D, a nutrient that can help with quality of sleep. So if you find it difficult to fall or stay asleep, adding more fish to your diet may help.
What are Some of the Healthiest Fish to Eat?
Now that we know why eating fish can be so helpful to you, let's focus on some great options. Although different fish can vary in the amounts of certain nutrients they have, and different people have varying dietary needs, these are some of the top healthy and nutritional fish choices overall:
Whitefish
Halibut
Salmon
Bass
Flounder
Herring
Catfish
Mackerel
Tuna
Trout
If You Fancy Some Seafood Come to Our Restaurant in Raleigh!
Order online from when you want delicious, and healthy fish for your next meal. The NC Seafood Restaurant in Raleigh has plenty of experience in serving up delectable flounder, trout, catfish, whitefish. We also serve shrimp, oysters, scallops, and clam strips. Check out our seafood reviews to get an idea of what our customers love and start thinking about your order by looking over our seafood menu.