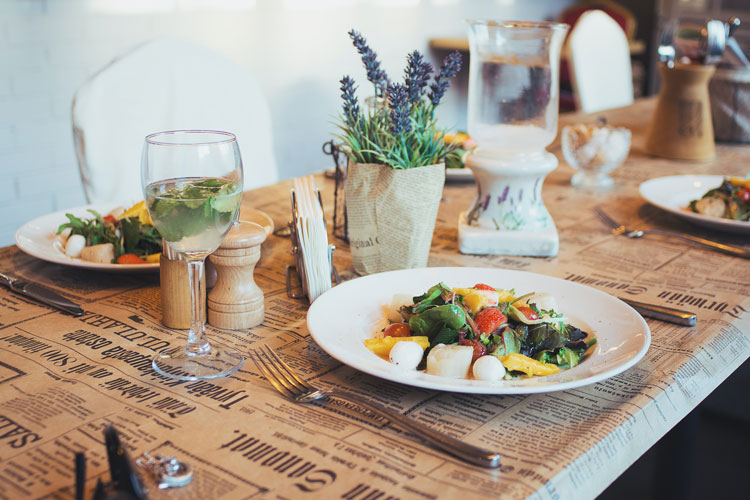 Learn How to Cook Scallops That Friends & Family Will Love!
When you're wondering how to cook scallops for unforgettably mouth-watering meals, the expert cooks at our Raleigh Calabash-style NC Seafood Restaurant will guide you on some great scallop recipes to help you craft some tasty dishes. These are two fantastic recipes that we love making at home and they're sure to stir up an appetite for the loved ones in your life when they ask you what's on the menu.
Important note: always pat your scallops dry using a paper towel after washing and before cooking. They'll cook better without the extra liquid. And also don't let the scallops get closer than an inch to each other while cooking.
Some of Our Favorite Scallop Recipes
Garlic and Lemon Butter Scallops
This recipe will take you less than 10 minutes to complete!
Ingredients you'll need:
¼ cup of parsley, chopped
1 and ¼ lbs. of scallops
¼ of a cup of broth or dry white wine
3 tbsp. Of butter, unsalted, and divided
2 tbsp. Of olive oil
Freshly ground black pepper, plus some salt. Both can be added to taste
2 tbsp. of lemon juice
4 to 5 garlic cloves, large and minced
The steps:
Take the side muscle off of the scallops if they are on them. Pat dry using paper towels.
Start to heat up the olive oil within a large skillet or pan with the heat at medium high. Once the oil is sizzling, place in the scallops. Fry them for about 2 minutes or 3 minutes while on one side until you see a golden crust underneath then turn them over and continue to fry for about 2 minutes until they appear crisp, opaque and browned lightly. Now move them to a plate.
Using the same pan, melt 2 tbsp. of butter. Scrape up browned pieces that were left behind from cooking the scallops then place in your garlic and cook until you notice the garlic's fragrance.
Pour in your broth or wine and change to a simmer for approximately 2 minutes or until it's clear that about half of the wine has been cooked away. Now place in the other tbsp. of butter and also your lemon juice.
Take the skillet or pan off the heat and place your scallops into the pan once again. This will help them warm up a bit. Now use the parsley to garnish. Now they're ready for you to enjoy.
Seared Scallops with Fennel Salad and Red Chili
These ingredients will make 4 servings:
2 tsps. of grapefruit zest, grated finely
2 small red chilis, chopped finely with seeds removed. A Holland finger hot chili or or Fresno chili pepper are good options
¼ cup of grapefruit juice, make sure it's fresh!
¼ tsp. Of kosher salt, and a little more for later
olive oil that will be used for drizzling
12 large sea scallops, remove the side muscle and pat dry before cooking
1 fennel bulb, small. Quarter through the end of the root and then slice thinly lengthwise.
2 tbsps. of vegetable oil
⅓ cup fronds of fennel
1 tbsp. Of white wine vinegar
How to prepare:
Place ¼ teaspoon of salt, grapefruit zest, and chilis onto a cutting board. Take a chef's knife and use its side to smash these ingredients until they turn into a paste.
Add a bit of salt to your scallops for seasoning. Then, begin to heat the vegetable oil inside a large skillet on a high setting. When this oil is smoking slightly, place in the scallops and cook them for approximately 1 minute or until you see their edges start to brown. Once cooked, move them to a plate and place them with their browned side upwards. Then brush a bit of chili paste on top of each scallop.
Sprinkle some vinegar onto the fennel bulb inside a medium bowl then toss thoroughly. Add a bit of salt for seasoning.
Pour the fresh grapefruit juice over top of the scallops to your desire, and then place fennel fronds and fennels salad on top of scallops. Add a bit of olive oil by drizzling and it's ready to eat.
Try Some of Our Famous Scallops at our Restaurant in Raleigh!
We hope you've enjoyed our post on how to cook scallops! If you'd like to enjoy some of our deliciously cooked Calabash-style scallops made by our well-practiced cooks, please order online here. Please view our seafood menu to find the dish that excites you the most and check out our Raleigh NC Seafood Restaurant reviews to see why our customers love our food.