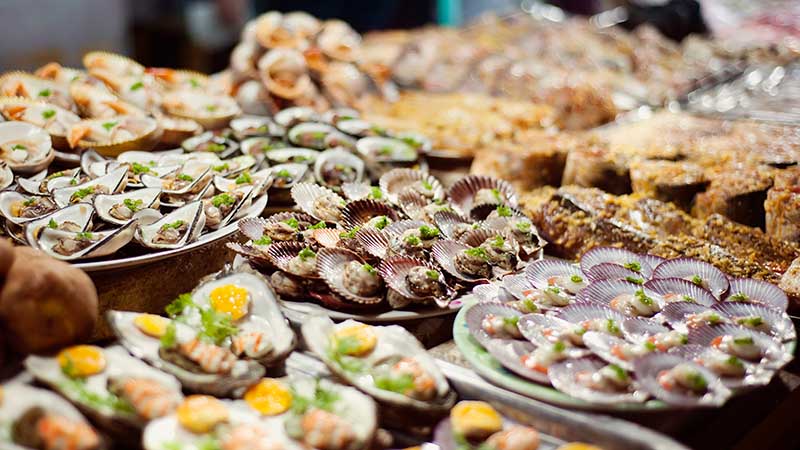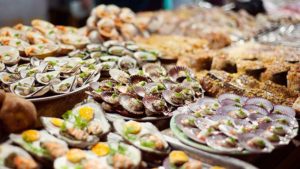 Oysters are not only delicious, but they are healthy for both humans and the environment. Oysters have been proven to provide high levels of brain and heart boosting omega-3 fatty acids and iron to help the human body succeed. Oyster farms in the ocean have minimal impact on the environment and actually clean the water they are in.
But, is everyone confident about how to prepare and shuck an oyster? That might be a more difficult question.
Raised and caught in North Carolina, oysters are a cultural heritage of the North Carolina outer banks and Crystal Coast. Boasting to supporting the local economy through commercially or recreational, oysters can easily be found.
Where are North Carolina Oysters Found?
Located deep down in the mud of the North Carolina crystal sounds of the Albemarle and Pamlico, oysters will find its home. Hundreds of thousands of bushels of freshwater oysters are caught in wildlife and brought to the shores for consumption. This number is a dramatic drop from the turn of the century, where North Carolina shores were producing two million bushels a year, but due to pollution and overharvesting, these numbers have declined.
How to Choose the Best Oysters?
Have you ever walked up to the fresh market and wondered if you're picking out a good oyster? Here are some tips to finding the best.
Prime Oyster Season at NC Seafood
Although oysters are available year-round, the best time to get the freshest oysters is between September to April every year.
For the Freshest Oysters
Many seafood consultants agree that the freshest oysters have the tightest seal. Choosing a shell with a tight shut offers more freshness when finally opened for consumption.
Oyster Size Does Matter
When it comes to oysters, you want something that is easy to open and worth it inside. When looking for oyster, finding the bigger oysters tend to mean the meat inside is also bigger.
How to Prepare Oysters
Oysters can be prepared and consumed in different ways. First, you need to ensure that the oysters stay fresh. Throwing the shells on a nice pack of ice will help them stay delicious and savory for when you're ready to cook and consume them. Before opening the shell, check to see if any cracks or exposed flesh. If so, discard immediately, the oyster is probably spoiled.
Next, using a towel or oyster glove, press your hand firmly against the outer shell, then slightly wiggle your shucking knife until the shell seal is broken. Once cracked opened, fully expose the shell all the way without removing the oyster juices from the shell. Finally, immediately return the shell back on the ice bed.
Naturally, fresh oysters with a slight lemon wedge squeeze should be delicious and flavorful in itself; however, if you want to take it another step then oysters can be paired with sauces and mignonettes like a savory vinegar shallot mix doused over the raw flavors. The vinegar will highlight the crisp, juicy flavors of the oyster for a more refreshing taste.
Enjoy Fresh Oysters at NC Seafood Restaurant in Raleigh!
NC Seafood Restaurant in Raleigh near Garner and Cary offers calabash style fried oysters that are flavorful and tasty.  If you are in the area, take a look at our menu and see what style works best for you. Order online for take-out!