Throughout the state of North Carolina, you find lots of water and lots of opportunities to catch delicious fish! From the western part of the state with mountain streams to the Piedmont and central North Carolina's beautiful lakes and on to the east and the Atlantic Ocean beaches, there are many types of fish to be caught. We know a thing or two about North Carolina's premium, delectable fish at NC Seafood Restaurant at the Farmers Market in Raleigh. Let's look at some of the awesome types of fish in NC that can be caught all across the state!
Saltwater Fish – North Carolina Beaches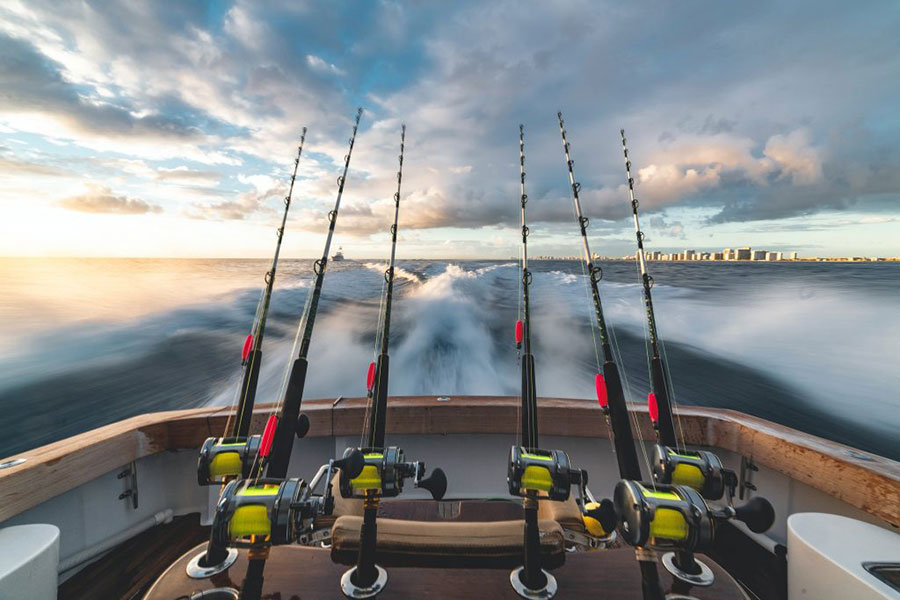 Fishing in North Carolina's Atlantic Ocean can be full of ups and downs. Even with the state's fishery management plans, environmental factors have an impact on the populations of specific species as well as commercial quotas and other recreational angler retention. Yet, our area of the Atlantic can see huge numbers of migratory fish like striped bass and summer flounder. Some of the fish you can have a pretty good chance of catching and where they are located at the coast include:
Red Drum – Cape Hatteras, Cape Lookout, Bald Head Island, and Ocracoke
Flounder – Along the ocean floor around wrecks, artificial reefs, boat docks, ocean-fishing piers, sandbars, oyster beds, and jetties
Spotted Seatrout (also known as Speckled Trout) – Northern limits of the Pamlico Sound, New River, Wrightsville Beach, Cape Lookout, Fort Macon, Oak Island, shorelines of Pamlico and Core sounds
Bluefish – From the mouth of the Cape Fear River northward to Cape Hatteras
King Mackerel – Everywhere from the surf zone to the Gulf Stream in structure areas
Spanish Mackerel – Inlets and nearshore artificial reefs
Dolphin (Mahi) – Offshore, weedlines at artificial reefs and natural ledges
Common Inland Freshwater Fish in NC – Lakes and Ponds
North Carolina is home to several large lakes like Lake Gaston, Falls Lake, Kerr Lake, and Lake Norman. But the state also has many privately owned ponds that are stocked with a wide variety of fish. Some of the most common freshwater fish in central NC include:
Black bass (largemouth, smallmouth, and spotted)
Crappie (white and black)
Rock bass
Catfish
Striped bass
Sunfish
Bluegill
Perch
Freshwater Fish in Western NC – Streams and Rivers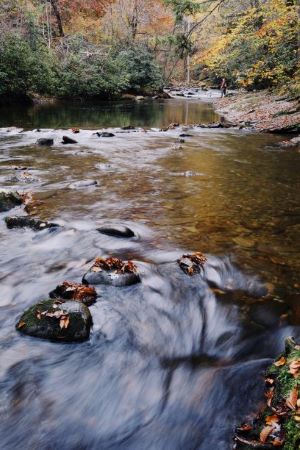 Freshwater is plentiful in our state in rivers and streams. North Carolina's major rivers include the Roanoke, New River, Neuse, and Cape Fear. There are many freshwater streams that travel through the mountains of NC and you can find a wide variety of fish in them. There is also an abundance of fish in the lakes, creeks, and ponds in the Blue Ridge, Appalachian, and Smoky Mountains of North Carolina. You can find delicious fish most anywhere! Probably the most popular, and some would say the best tasting fish, here is the Trout. In May and June, as the water warms to around 50 – 50 degrees, the fish become more active when the insect population is increasing on the surface of the water. Some of the most prevalent types of fish in NC streams and rivers include:
Trout (Rainbow, Brook, Brown)
Walleyes
Bass (Largemouth and Smallmouth)
Whitefish
Catfish
Pike
Bluegills
Super Ugly Yet Delicious North Carolina Fish
This is a category all on its own! A fish's appearance might be stunning, if not downright beautiful. And even though most fish are considered edible, you really shouldn't only eat fish that looks good. After all, it's true that sometimes looks aren't everything. In our state, there are numerous other fish species that may be caught and eaten despite their less-appealing looks.
Sheepshead: looks like a shellfish but is actually related to the drum
Tripletail: has a beautiful yellow color and flaky meat
Gag: has a big ugly mug, but is prized as some of the best-tasting fish
Black Drum: has a round nose like a pig, but that doesn't make it any less delicious!
Red Horse Sucker: can grow to 40″ long and is known for the bright red color on its fins and body
White Sucker: has very large lips and an ugly mug
Redfin Pickerel: looks like a combination of three different fish all smashed into one, but is actually delicious
Alligator Gar: the prehistoric cousin to the other fish listed above, this guy has an impressive set of choppers and should be left alone if encountered in the wild
Remember that these are just some of the fish we have in our state that aren't beautiful, but they are still edible and shouldn't be overlooked. Many of the species listed above can be found in Jordan Lake, Falls Lake, and other local lakes and reservoirs across North Carolina. Even though there may not be a lot of restaurants that serve these species, you're guaranteed to find some of the best fish.
What's Hot To Fish in North Carolina And When?
Fishing in North Carolina has a lot to offer. There are many different species that can be found during the hot summer months as well as spring, fall, and even winter. In North Carolina, you'll find catfish, carp, pike, bass, trout, flounder, and much more. The state's fishing season varies depending on a number of factors, but you can typically catch fish year-round.
People always ask "what time is the best time to go fishing?" The answer depends on what type of fish you're looking for and where you're going. If you want to find trout, then spring through summer would be the peak times. It's also a good idea to keep in mind that the weather will also impact your fishing success. If you're looking for catfish, then plan on heading out when the water temperature is between 65 and 85 degrees. The same can be said for carp fishing; look for warmer waters like those found during the summer months. Fishing in North Carolina has a lot to offer, and we hope that you'll get out and enjoy it soon. The fish listed above are just a few of the things our state has to offer. There are many other species all across North Carolina, so don't hesitate to try something new!
North Carolina is home to hundreds of different fish species. Of course, not every single type is edible. If you're curious about what types of fish can be eaten in North Carolina, then check out our blog post on the subject today!
Just remember not to judge a fish by its looks, because you never know!
As always, happy fishing and stay safe out there.
North Carolina is full of freshwater lakes and rivers, so take advantage of it all!
Don't forget to check out the Freshwater Fishing Regulations. You can find out everything you need to know about fishing in North Carolina at the N.C. Wildlife Resources Commission website.
Come See Us for The Most Delicious Types of Fish in North Carolina!
At NC Seafood Restaurant located at the Farmers Market in Raleigh you will find some of North Carolina's most delicious fish cooked to perfection, just like you want it to be! We have only the best quality fish in our restaurant. Try us out today and place an order online!