Throughout the state of North Carolina, you find lots of water and lots of opportunities to catch delicious fish! From the western part of the state with mountain streams to the Piedmont and central North Carolina's beautiful lakes and on to the east and the Atlantic Ocean beaches, there are many types of fish to be caught. We know a thing or two about North Carolina's premium, delectable fish at NC Seafood Restaurant at the Farmers Market in Raleigh. Let's look at some of the awesome North Carolina fish that can be caught all across the state!
Saltwater Fish – North Carolina Beaches
Fishing in North Carolina's Atlantic Ocean can be full of ups and downs. Even with the state's fishery management plans, environmental factors have an impact on the populations of specific species as well as commercial quotas and other recreational angler retention. Yet, our area of the Atlantic can see huge numbers of migratory fish like striped bass and summer flounder. Some of the fish you can have a pretty good chance of catching and where they are located at the coast include:
Red Drum – Cape Hatteras, Cape Lookout, Bald Head Island, and Ocracoke
Flounder – Along the ocean floor around wrecks, artificial reefs, boat docks, ocean-fishing piers, sandbars, oyster beds, and jetties
Spotted Seatrout (also known as Speckled Trout) – Northern limits of the Pamlico Sound, New River, Wrightsville Beach, Cape Lookout, Fort Macon, Oak Island, shorelines of Pamlico and Core sounds
Bluefish – From the mouth of the Cape Fear River northward to Cape Hatteras
King Mackerel – Everywhere from the surf zone to the Gulf Stream in structure areas
Spanish Mackerel – Inlets and nearshore artificial reefs
Dolphin (Mahi) – Offshore, weedlines at artificial reefs and natural ledges
Common Inland Freshwater Fish in NC – Lakes and Ponds
North Carolina is home to several large lakes like Lake Gaston, Falls Lake, Kerr Lake, and Lake Norman. But the state also has many privately owned ponds that are stocked with a wide variety of fish. Some of the most common freshwater fish in central NC include:
Black bass (largemouth, smallmouth, and spotted)
Crappie (white and black)
Rock bass
Catfish
Striped bass
Sunfish
Bluegill
Perch
Freshwater Fish in Western NC – Streams and Rivers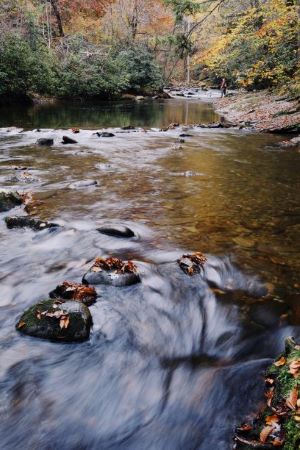 Freshwater is plentiful in our state in rivers and streams. North Carolina's major rivers include the Roanoke, New River, Neuse, and Cape Fear. There are many freshwater streams that travel through the mountains of NC and you can find a wide variety of fish in them. There is also an abundance of fish in the lakes, creeks, and ponds in the Blue Ridge, Appalachian, and Smoky Mountains of North Carolina. You can find delicious fish most anywhere! Probably the most popular, and some would say the best tasting fish, here is the Trout. In May and June, as the water warms to around 50 – 50 degrees, the fish become more active when the insect population is increasing on the surface of the water. Some of the most prevalent fish in streams and rivers include:
Trout (Rainbow, Brook, Brown)
Walleyes
Bass (Largemouth and Smallmouth)
Whitefish
Catfish
Pike
Bluegills
Come See Us for Delicious North Carolina Fish!
At NC Seafood Restaurant located at the Farmers Market in Raleigh you will find some of North Carolina's most delicious fish cooked to perfection, just like you want it to be! We have only the best quality fish in our restaurant. Try us out today and place an order online!