Are you tired of seeing a plastic bag or bottle floating in every body of water you pass. Maybe you've taken steps to decrease your plastic consumption or helped raise money to stop those who harm marine life? Whether you are in search of new ways to use recyclable materials or thinking about ways you can help ocean cleanup efforts in North Carolina? Let's take a closer look at why you should and how you can do your part in this blog post.
Why Ocean Life is Important to The North Carolina Economy
Ocean cleanup on North Carolina's coast is a great environmental step to helping the plastic pollution problem, of course, but can it also be a smart economic move! As many ecologists and economists will tell you, a healthy ocean and the appearance of clear water are a vital component of a thriving economy-and when the ocean life suffers, so does business all throughout the state of North Carolina.
Here are just some of the benefits ocean clean up can help taking care of our oceans can mean taking care of local businesses and state economy:
Keeping communities and coastlines safe: The healthier and cleaner the water, the more likely it is that marine life and flora will thrive. These ecosystems are necessary to prevent shoreline erosion, which can have devastating economic impacts in the form of property damage and loss if left unchecked.
Bolstering industries: Keeping the clean and marine life safe also means preserving the thousands of jobs that make up water-enabled industries in North Carolina. Plus, clean water is necessary to sustain most of our major industries, like textiles, tourism, and food manufacturing.
Protecting the food supply: Ocean pollution is detrimental to a healthy food supply, and can seriously hinder the survival of fisheries that bring food to our community and to communities around us.
What is Harming Our Oceans?
Our oceans are in trouble, and it seems sometimes that the threats are coming from all sides. Here are the most urgent issues facing our waters right now:
Global warming
Increased temperatures contribute to problems like coral bleaching (the starvation and death of coral reefs), changing fish migration patterns, and high acidity as the oceans absorb increased levels of carbon dioxide.
Storm debris
Climate change has also led to unpredictable weather patterns and more frequent storms. These storms then deposit debris into the ocean, causing damage to habitats and marine life, and threatening human health and safety.
Plastic pollution
Marine plastic pollution is a major issue conservationists are working to solve today, thanks to a rapidly increasing amount of plastic debris, like plastic bags, single use plastics, and other plastic fragments in the ocean. This increase is largely thanks to stormwater and sewer runoff, litter on land, and improper waste disposal. Ocean plastic and other contaminants then tend to collect on the ocean surface, forming floating trash patches that can be thousands of miles wide.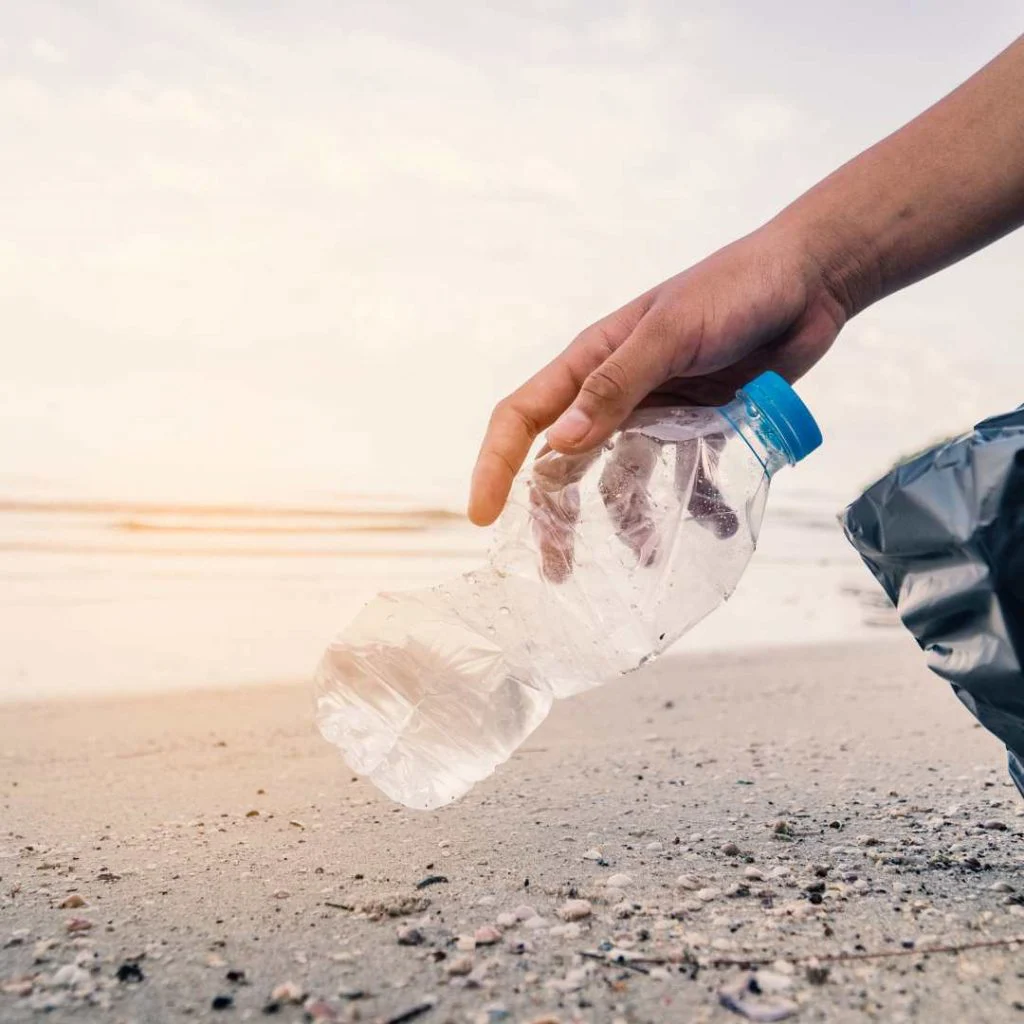 What Can You Do to Help Save Our Oceans?
This may all sound overwhelming because how could one person save the ocean, but the fact is that even small acts can add up to major differences when it comes to saving our oceans.
1. Educate yourself on the effects of plastic pollution on marine life and the environment
Did you know that over 12 million metric tons of plastic pollution is dropped into the ocean every year? Or that 'The Great Pacific Garbage Patch' has a surface area of about 1.6 million kilometers ?
If you didn't, you're not alone. Often the effects of plastic pollution on marine life, as well as the severity of the problem, are overlooked or underrepresented in conservation conversations. As the problem becomes more and more pressing, though, it's clear that we cannot afford to turn a blind eye to it.
It's never too late to take a more active interest in ending ocean pollution, or to learn more about protecting marine animals and habitats. There are a myriad of resources available both online and off that you can turn to when it comes to educating yourself:
Magazines like National Geographic and World WildLife Magazine
Your local library
Local and national organizations like the National Oceanic and Atmosphere Association and Greenpeace
Websites like Oceana.org, Nature.org, and Conservation.org
2. Reduce your reliance on single-use plastics, such as bags, straws, and water bottles
Businesses and individuals alike have expressed an earnest interest in reducing and even eliminating plastic waste in the past few years.
These plastic products are not biodegradable, meaning they won't break down into other living things. That means they typically end up discarded in ecosystems and habitats where they can pose a major threat to the marine animals who call them home, and lead to issues like ocean plastic pollution which ultimately has widespread consequences.
In order to cutdown on this consumption in our everyday lives, it's a good idea to look for chances to replace single-use plastic products with more sustainable alternatives:
Instead of using plastic bags when you go grocery shopping, consider using a tote bag or another reusable alternative.
Replace plastic bottles for water with metal or other plastic free alternatives for your drinks. These also tend to keep your beverage colder or warmer for much longer! (And if you're worried about unfiltered water from your tap, consider a water filter.)
Stop using plastic straws. You've probably already cut down on your straw usage, as many restaurants and chains have implemented no-straw policies in the past few years, but consider taking it a step further with a metal or silicon resusable replacement.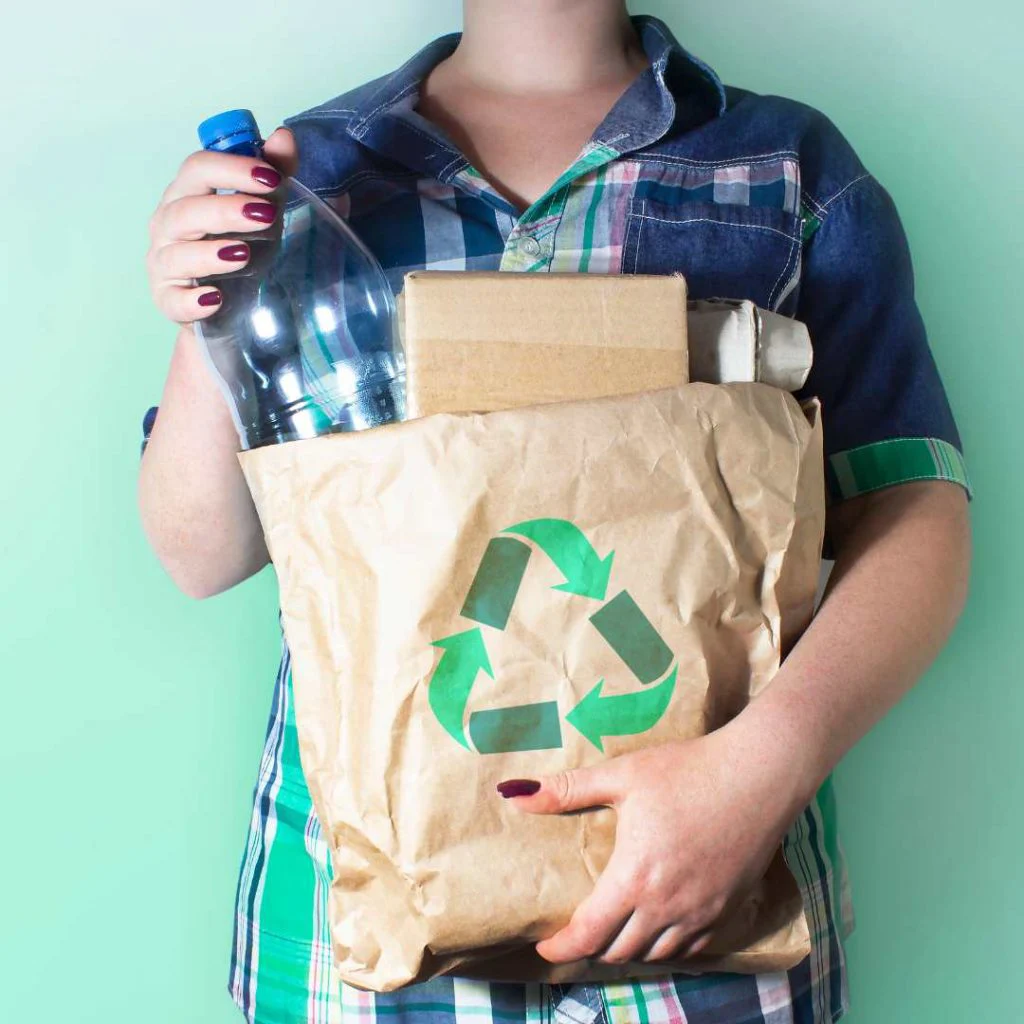 As consumer interest decreases, plastic production will slow, plastic pollution will begin to slow down, and we will all benefit from a cleaner ocean.
3. Join or organize a beach clean up in your area
If you want to take an even more active step to protect marine life and reduce ocean trash, you can even organize your own beach clean up by following these steps:
Pick a site that is easy to access for volunteers.
Contact your your city or county officials to get the correct permits or permissions, if necessary.
Spread the word through social media, by networking with local conservation groups, and by reaching out to friends and family. It may be helpful to create a sign up sheet to get an idea of the scope of the project and how many people to expect.
Make sure you have all the necessary supplies. We recommend gloves, trash bags, water, sunscreen, and trash pickers. If you really want to make it a party, plan to have some food and other drinks available for volunteers to enjoy.
Make a plan for disposing of the trash. That means knowing what needs to be recycled, what needs to be composted, and what needs to go to the landfill.
Technology has come a long way in the past few years, with the advent of tools like the inner harbor water wheel (AKA "Mr. Trash Wheel") and other ocean cleanup systems (like the "giant pac-man" ocean-traveling robot headed toward the Great Pacific Garbage Patch as we speak), but that doesn't mean you can't make a big difference with a small cleanup on your own beaches.
4. Advocate for ocean conservation policies at the local, state, and federal levels
When constituents speak up to local, state, and federal officials, they make themselves heard. If you know there is a conservation bill being considered, or want to propose your own ideas for ocean conservation, call their offices, write letters and emails, and look for petitions that line up with your own goals and dreams for a cleaner planet.
Enjoy the Taste of The Ocean at NC Seafood Restaurant in Raleigh!
Protecting our oceans means creating a safer and healthier planet for marine species and ecosystems, and by extension for ourselves and our families. It also means looking for sustainable seafood options that don't compromise on ethical and environmentally friendly approaches.
At NC Seafood Restaurant in Raleigh near Garner and Cary, we are passionate about the preservation of our planet, and the health of our friends both under the sea and above it.
If you are in the area, take a look at our menu and see what style works best for you. Order online for take-out! We can't wait to see you!