At NC Seafood, we are beyond proud and excited to hold the official title as the best Calabash style seafood restaurant in Raleigh! We know how lucky we are to have loyal guests who are willing to take the time to leave reviews on Google, Yelp, and on our website!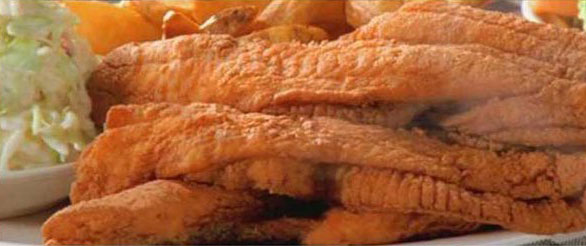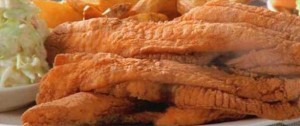 Because of our location at the Raleigh Farmer's Market, we have an amazing variety of customers. While many of our customers are native to the Triangle, we also get to serve people from out of town who are here on vacation or business and people who have recently moved to North Carolina from other parts of the country.
With customers from all around North Carolina and the country, one of the questions we're asked a lot is, "What is Calabash style seafood?" Today, we want to answer that with not only what Calabash-style is, but a bit of history about it, too!
Calabash – A Small Town with a Rich History
Located on the Carolina border, about 50 miles southwest of Wilmington, is the small town of Calabash, North Carolina. This small town of just under 2,000 people dates back to 1691 and was named after the calabash gourds that grow in the region, which settlers and residents used as drinking containers.
Calabash was founded as a fishing village, where fishermen took to the ocean to catch shrimp, flounder, and sea bass and sell the fresh catches at nearby markets. The small size of the village, whose population was less than 200 people for decades, led to a close knit community. Often the villagers would come together for community meals, pooling their resources so everyone had plenty to eat.
Creating Calabash Style Seafood
As the town would gather to fix the large community meals, they found that using a thin, cornmeal-based batter for frying fresh fish was not only a quick, cost-effective way to feed a large group, it was also delicious! The locals soon loved this lightly-fried, crisp, seasoned fish that enhanced the fresh taste. With it, they served vegetables, potatoes, and created what are now called "hush puppies" – cornmeal balls dipped in the seasoned batter used for the fish and also fried.
In the 1940s, Ruth Beck and Lucy Coleman, two sisters and Calabash residents, decided to open a new restaurant based on the fried fish style they and their community developed. Popularity quickly grew, and more restaurants opened in the area, all featuring lightly-fried fish, seafood, and hush puppies. These restaurants quickly became known for "Calabash-style" seafood, and from there the name stuck!
Bringing Calabash-Style Seafood to Raleigh
In 1991, we opened N.C. Seafood because we wanted to bring the highest-quality Calabash-style seafood to Raleigh while embracing the casual, community-oriented style of the community meals from way back when. We are proud to stay true to our roots and the roots of our food, which is why we take care to serve the freshest fish, use traditional, delicious recipes, and never compromise on customer service. We choose to honor the rich history of Calabash-style seafood, and hope you can join us for a heaping plate of homestyle seafood, fresh cole slaw, and of course, homemade hush puppies!
Stop By N.C. Seafood for Lunch or Dinner!
Whether you want to pick up dinner or you want to enjoy a leisurely lunch after shopping at the Farmer's Market, stop in and try the best Calabash-style seafood in Raleigh! With a robust menu, there's something for everyone, and the servings will make sure no one goes hungry. Come in or order online!