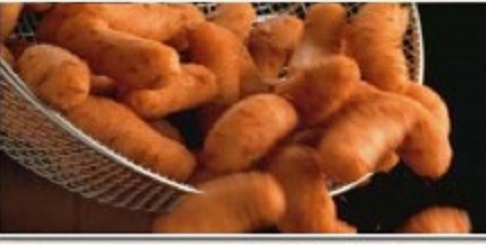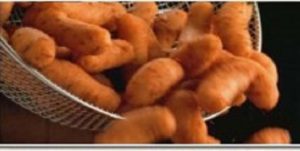 No meal at our Calabash seafood restaurant in Raleigh is complete without a side of hush puppies. These crispy-on-the-outside, soft-on-the-inside bites are not only delicious, they're tradition! Hush puppies are as much a part of the history of Calabash seafood as the fish itself. So, today, we wanted to take a closer look at these beloved bites, share a little history, and maybe clear up just why they're called "hush puppies" to begin with!
What Is a Hush Puppy?
A hush puppy is the perfect example of "simple and delicious." Just like the Calabash fish batter, it's a cornmeal based recipe with egg, milk, and flour, then seasoned with onion, garlic, pepper, salt, and sometimes a little sugar for sweetness. The batter is scooped up with a spoon and dropped into hot oil, forming a golden brown ball.
Where Does the Calabash Hush Puppy Come From?
On the North Carolina coast, when the people of the fishing villages would come together and prepare large meals for the whole town, food wasn't scarce, but it wasn't plentiful, either. There was a "waste not, want not" mentality so everyone had plenty to eat.
This included using up what was left of the fish batter. The Calabash batter is thin, so it was thickened up with a bit of left over cornmeal and seasoning, rolled into a ball or sometimes a short stick-shape, and tossed in the oil to cook with the fish.
So, why the name? The dogs living in the village – hunting dogs and pets – weren't about to miss out on dinner. People would toss the bits of fried dough to the dogs to get them to stop barking…to make the pups "hush."
Not Just a Carolina Favorite
While hush puppies are the must-have side with Calabash fried seafood, some food historians date them all the way back to New Orleans in the 1700s. Going back even farther, Native American tribes who cultivated corn, are thought to have boiled corn meal dumplings as a precursor to frying them.
Additionally, fried cornbread dumplings are also a staple in Caribbean cuisine, including Jamaican food where they're called festivals, and Puerto Rico, where they are rolled into a sausage-shape and called sorullitos.
A Traditional Hush Puppy Recipe
Now that you know a bit more about them, you can try to fry up some hush puppies on your own! Here's a simple, easy to customize recipe from Taste of Home: 
Ingredients
1 cup yellow cornmeal
1/4 cup all-purpose flour
1 1/2 teaspoons baking powder
1/2 teaspoon salt
1 large egg, lightly beaten
3/4 cup whole milk
1 small onion, very finely chopped (preferably grated)
Oil for frying
Preparation
Mix your dry ingredients together and make a well in the center. In a separate bowl, mix your egg, milk, and onion, and add it to the well in the center of dry ingredients.
Gently mix the wet ingredients into the dry until just combined.
Heat oil (in a cast iron skillet, preferably) to 365-375 degrees and drop the batter into the oil by spoonful.
Fry until golden brown – usually 3 minutes per side)
Helpful Hints
You can spray a bit of non-stick spray on a small scoop or use two spoons – one for the batter and one to push the batter off the spoon into the hot oil so the hush puppy doesn't break in the grease!
Instead of whole milk, try it with buttermilk, or add a teaspoon of lemon juice or vinegar to your whole milk about 5 minutes before adding it.
We chose this recipe so you could really make it your own! Add your own seasoning preferences – garlic, green onion, sriracha, Bojangles' fry seasoning – get creative!
Enjoy Our Hush Puppies at NC Seafood Restaurant in Raleigh Today!
If reading about hush puppies makes you hungry, but you don't want to cook, come down to N.C. Seafood! We've got heaping platters of shrimp, scallops, catfish and more on our menu, and we're proud to be voted the best Calabash Seafood in Raleigh. Order takeout online today or sit down for dinner, and we won't forget the hush puppies!