Say hello to satisfying and healthy fish recipes for selective eaters! Whether you're hosting a dinner party and want to accommodate all eaters, or you want to put on the best dinner selection for your in-laws, some people's diets and aversions don't allow them to eat all types of food. For example, many people are avoiding dairy and gluten due to inflammatory reasons. Alternatively, some of us simply don't enjoy certain types of food – which is completely okay! So long as the person or people you are preparing a meal for aren't allergic to seafood, the following recipes are sure to please selective eaters.
Plus, seafood is known to have an abundance of nutrients and health benefits without the inflammatory effects dairy products have. So, it's a win-win. With a little convincing – and the right recipe – we're convinced you could sway even the fussiest foodie to the seafood side. If these fish recipes for selective eaters are satisfying, you're sure to love our delicious seafood pasta recipes as well.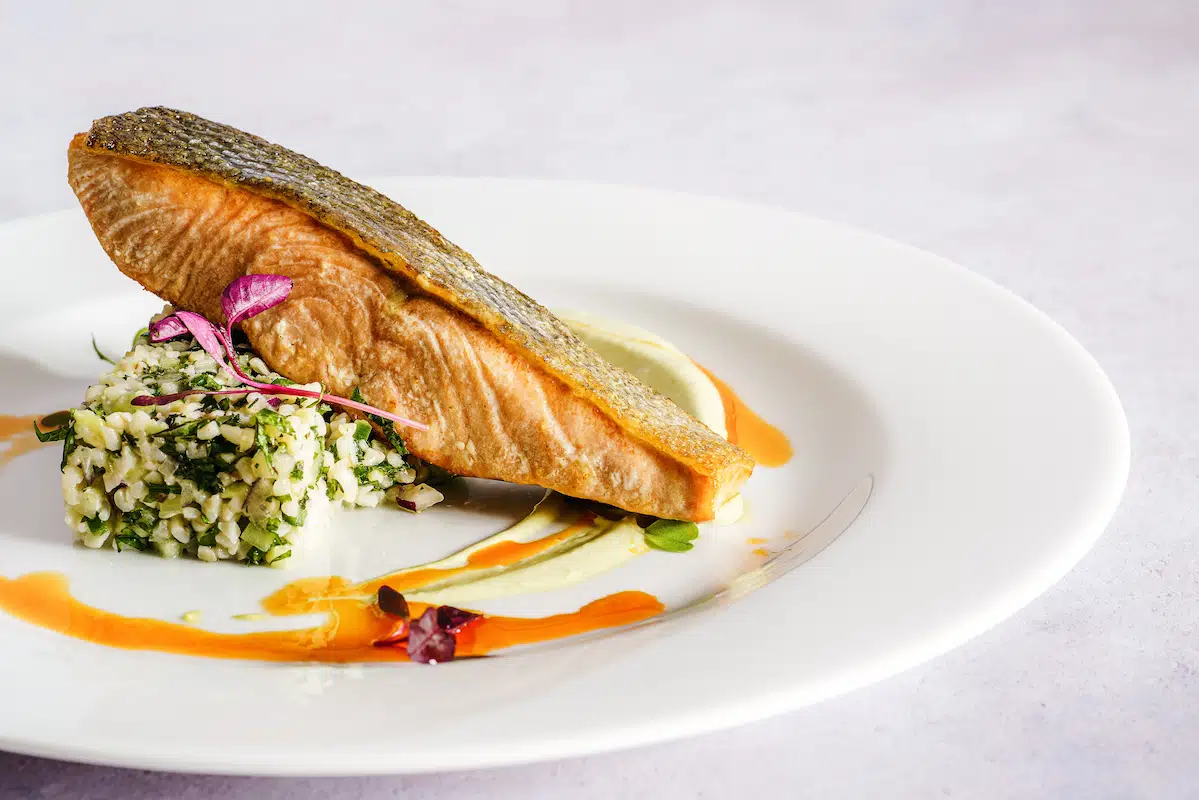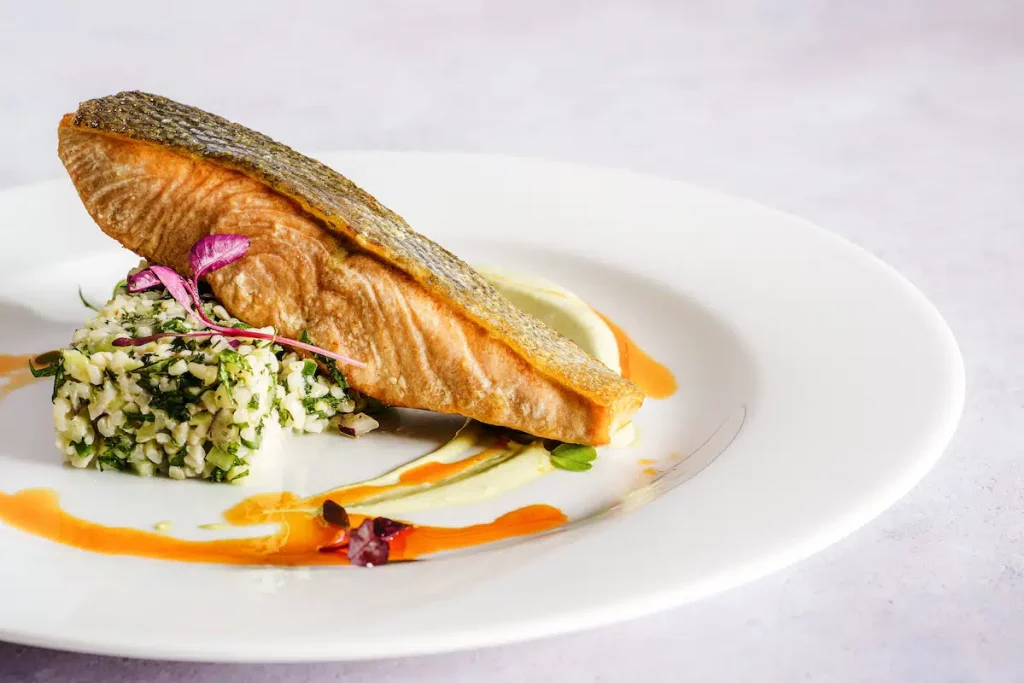 Why Picky Eaters Should Eat Seafood
Before we share our favorite fish recipes for selective eaters, let's take a look at some of the health benefits of introducing fresh fish to your diet.
1. Fish Is a Good Source of Protein and Other Nutrients
Protein is a vital part of any healthy diet, helping to not just repair cells but to produce new ones. When broken down during digestion, protein provides the body with important amino acids and can aid in hormone regulation, oxygenation, and tissue repair.
There are a few go-to sources of protein in your diet: Eggs, poultry, and tree nuts being among the most popular. When it comes to getting the most bang for your buck, though, nearly nothing beats fish.
Overall, fish is more highly recommended as a nutritional source than many types of meat. That includes "good quality protein" according to Jesús Román Martínez of the Spanish Society of Dietetics and Food Sciences (SEDCA), as well as nutrients like selenium and iodine, which cannot be created by the body but must be absorbed from food. Plus, it's a great source of vitamin D.
Fish also has a lower fat content than many other sources of protein. Fish might have around 12% of fat at the most, which is around 18% less than the average fat content of meat. In addition to fish, shrimp have a high amount of protein and are low in both fat and carbohydrates, making them the perfect lean protein.
2. Fish Has Anti-Inflammatory Properties
Those nutrients can have plenty of benefits when consumed constantly and in the recommended amount. Those include anti-inflammatory properties that can help manage symptoms of conditions like rheumatoid arthritis.
Fatty fish in particular such as wild-caught salmon, mackerel, tuna, sardines, and cod are high in omega-3 fatty acids which help decrease the production of inflammatory chemicals. The vitamin D in these fish has also been known to decrease swelling and pain in joints.
Those properties don't stop at the joints-they lower inflammation throughout the body that can cause damage to blood vessels and cause heart disease. Eating a 3- to 6-ounce serving of those fatty fish two to four times is often all it takes to see their positive effects.
3. Fish Can Help Improve Cognitive Function
The nutrients found in fish, such as protein, zinc, iodine, and iron, can also have big benefits for your brain in every stage of life. Those same omega-3 fatty acids that are present in fish are also found in the membranes of brain tissue, which means they can help maintain the levels necessary for optimal brain function.
In childhood, these nutrients aid in brain development. During adulthood, omega-3 fatty acids help maintain healthy cognitive functioning and vision. In older adults, some studies suggest a diet rich in seafood like fish may be linked to a reduced risk of Alzheimer's and other forms of dementia.
4. Many Fish Types Are High in Omega-3 Fatty Acids
We've already mentioned just a few of the benefits of omega-3 fatty acids, and fish is the best source of these powerful fats.
Just one or two servings of fatty fish high in omega-3 a week have been linked to improved cognitive function, a lower risk of heart disease, improved cognitive development, and even nervous system development.
The Best Fish Recipes for Selective Eaters
When it comes to making a game plan to introduce fish to selective eaters, the recipes don't have to be complicated. From comfort food to dinner party delights, here are some easy fish recipes that are sure to please a crowd.
1. Tilapia with Lemon Butter Sauce
Tilapia is an affordable option with plenty of nutrients to keep you going, and this is a great recipe to throw together on a busy night.
This white fish has a mild flavor, so you don't have to worry about it being too"fishy". Instead, these flaky fillets are a perfect backdrop for light and bright flavors like lemon and thyme.
Just pan-sear your tilapia fillets for around five minutes on each side, then melt a bit of butter in your skillet along with garlic, white wine, heavy cream, thyme, and lemon zest. Serve fish over a bed of rice or even a light salad and you have the perfect recipe for a quick weeknight dinner.
2. Baked Cod with Parmesan Crust
Wondering how you might be able to utilize an air fryer to get more fish into your diet? Good news: This parmesan-crusted cod is a quick and convenient fish dish.
First, mix together some grated parmesan cheese and bread crumbs. Feel free to add any seasonings you like- garlic powder, onion powder, paprika, and red pepper flakes are all great additions. Then crack an egg into a shallow but wide bowl and beat until smooth.
Dip the cod into the egg first, then into your parmesan mixture. Fry them at 390 degrees Fahrenheit in your air fryer or oven for just five to six minutes. Voila! An easy addition to your list of kid-friendly recipes.
The crispy coating is flavorful, and the texture, while reminiscent of fish cakes, has a far more broad appeal. Those who are new to eating fish will appreciate the mild and approachable flavor of cod, a white fish that's been known to please even a seafood-averse picky eater.
3. Grilled Salmon with Pineapple Salsa
Salmon is another mild and flaky fish, which makes it perfect for those who don't typically eat or cook fish.
Mix a bit of honey, lime juice, and olive oil together for an easy sauce, then brush that over the salmon. Pop it on the grill for around six minutes, then flip it to the other side and cook for another six.
Making the salsa is no sweat either: mix together a bit of chopped pineapple, onion, lime juice, cilantro, salt, and pepper. Serve it all together at your next dinner party for a no-stress seafood dish that's a big crowd-pleaser.
4. Crispy Fried Catfish
Whether you're getting ready for a backyard barbecue or you simply want to bring the spirit of southern fish fry to your kitchen on a weeknight, crispy fried catfish will likely become a regular favorite fish recipe once you try it.
To make the breading, combine cornmeal with seasoned salt, pepper, and garlic powder. Dip the fish filets first in milk, then in the cornmeal mix, and place in a skillet of hot oil to cook. Serve these with coleslaw, collared greens, or okra, and add spicy dipping sauces for a classic southern vibe.
Though frying catfish will increase the calorie and fat content, it is still a good source of protein, vitamins, and minerals.
5. Blackened Shrimp Tacos
If you're dealing with especially picky kids who might rather be eating chicken tenders than "fancier" seafood fare, your solution for introducing new food into their diets might lie in a classic: fish tacos. Blackened shrimp tacos are among the best of these; plus they are quick, easy, and more fun to assemble than most other dinners
Make your seasoning by combing paprika, garlic powder, cayenne pepper, oregano, salt, and pepper, then use it to flavor the shrimp. Cook them thoroughly in a skillet, and you're ready to put together your tacos. You can just add your favorite taco toppings, or you can whip up a quick cilantro-lime yogurt sauce, and add red cabbage, avocado, and additional cilantro for a traditional take.
As with other seafood, shrimp are high in fatty acids that can aid in cognitive development, reduce inflammation, and aid in your overall health.
Enjoy Tasty Seafood Dishes at NC Seafood Restaurant
If you and your selective eaters are feeling like grabbing a bite away from home, NC Seafood Restaurant in Raleigh has plenty of options for everyone. Order online for take-out or take advantage of our seating indoor seating that is now available!